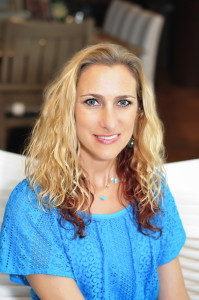 Kimberly Rodgers holds a Bachelor's Degree in Social Work and a French minor from the University of Georgia. She also obtained a Master's Degree in Clinical Social Work from the University of Central Florida in 2003 accompanied by a Certificate in Children's services.
A Licensed Clinical Social Worker, Kimberly is a Qualified Supervisor through the State of Florida Department of Health enabling her to supervise registered clinical social work interns pursuing licensure. She is also a Registered Play Therapist-Supervisor through the Association for Play Therapy.
A Certified MAPP instructor (Model Approach to Partnerships in Parenting) Kimberly is a member of :
Mental Health Association of Southwest Florida (where she is a Board member)
Association for Play Therapy (where she is national and state member, and former Vice-President of the Southwest Florida Chapter)
National Association of Social Workers (where she is also a national and Florida chapter member)
EMDRIA (Eye Movement Desensitization and Reprocessing)
Sandplay Therapists of America
Theravive.com
Good Therapy.org
PsychologyToday.com
Kimberly is Founder of Monarch Therapy, LLC, a cutting edge integrative therapy center in Naples, Florida which focuses on empowering children, families, and adults through emotional and behavioral metamorphosis.  The center specializes in stress/anxiety, trauma, adjustment to life transitions, and childhood emotional and behavioral issues.  Psychotherapy approaches include talk therapy, play therapy (counseling through a child's natural language of play), sand tray therapy, EMDR (trauma specific therapy), individual, couples, and family therapy.  With a comprehensive approach to healing, the center also offers other supportive services to further enhance the therapeutic process.  This includes groups, preventative health and wellness based classes, and integrative services including yoga, transformational breath®, integrative relaxation, meditation, aromatherapy, and sound therapy.  
Kimberly is also a trained yoga teacher and currently holds the position of Editor at eFitFamily, http://www.efitfamily.com/
Career Quick Glance
DEGREES
University of Georgia, Bachelor's in Social Work
University of Central Florida, Master's in Clinical Social Work and Graduate Certificate in Children's Services
Contact Information
KIMBERLY RODGERS, LCSW, RPT-S
4500 Executve Dr, Suite 100
Naples, FL 34119
(239) 325-9210