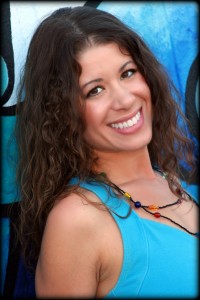 Missy Balsam is a full-time yoga instructor living in Naples, FL. After graduating from Emory University with a B.A. in Psychology, her career started with a psychology internship in Washington D.C. She loved helping people and wanted to make a difference, but she wanted to explore more of life. She moved to NYC at age 22 and worked in advertising, sales and marketing for many years, leading to a high-level Senior Account Manager position with a litigation consulting firm. It was a total rat race and the level of success she found in corporate America was ultimately unfulfilling. She longed to find a deeper purpose.
Missy started practicing yoga every day and the personal transformation she experienced was like magic. She discovered herself in a way she never had before, and yoga made her so happy that she knew she had to share it, and she began teaching full-time in 2007. She completed her 200 hour certification with Baron Baptiste, but she has also studied with and continues to study with amazing teachers such as Erich Schiffmann, Amrit Desai, Steve Ross, Rolf Gates, John Friend, Cyndi Lee, Kathryn Budig, Seane Corn, and many others. Missy's teaching style is one of empowerment, inspiration, and joy, encouraging students of all levels to keep growing and evolving, discovering the happiness that is already inside of all of us. And…even when it's challenging, to just have fun and not take it all so seriously!
In addition to teaching yoga classes, Missy leads kirtan events with her band Wabi Sabi in Naples. Kirtan is a call and response practice of devotional yoga music and chanting, and is another form of yoga practice called Bhakti. She is passionate about sharing this practice which, like yoga, has created boundless joy in her life. For more about Missy, visit her website www.missybalsamyoga.com, and her facebook page Missy Balsam Yoga.
Career Quick Glance
DEGREES
B.A. Psychology, Emory University
Baptiste Power Yoga Institute