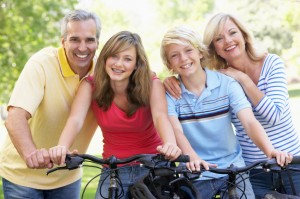 Our mission at eFitFamily.com is simple…
"To provide information and inspiration to everyday families and help you live healthier every day."
We know that change can be difficult and scary. For this reason, we are not focused on drastic changes that can seem overwhelming and unrealistic. Instead, we are focused on providing simple and easy step by step changes, that will greatly benefit your health and result in long lifetime changes.
We promise to provide you with top quality information you can trust. Our eFitFamily team consists of some of the top physicians, fitness professionals, dietitians, mental health coaches, and medical professionals who are all dedicated to helping you.
We are experiencing a global obesity epidemic – in both adults and children. Being overweight or obese means living a decreased quality of life often filled with chronic health conditions such as: breast cancer, coronary heart disease, Type 2 diabetes, sleep apnea, gallbladder disease, osteoarthritis, colon cancer, hypertension and stroke.
The good news is that this is preventable, and even reversible. As a nation, Americans have become extremely unhealthy due to the poor lifestyle choices we make on a daily basis. You and your family deserve to be living the best life possible. Together, let's start working on making those daily lifestyle choices better ones!
The eFitFamily.com team is committed to providing your family with the tools, motivation, and support you need to get your family living the best life possible. We are here to guide and support you along the way, and answer any questions you may have on how you can begin making small changes that will give your family the gift of a healthier, more optimal way of living.
We love hearing from you so please contact us with any questions, comments, or feedback you have for us.
Our site is sponsored by Monarch Therapy, LLC, an integrative therapeutic healing center in Naples, Florida.  For more information, visit www.MonarchTherapy.com.